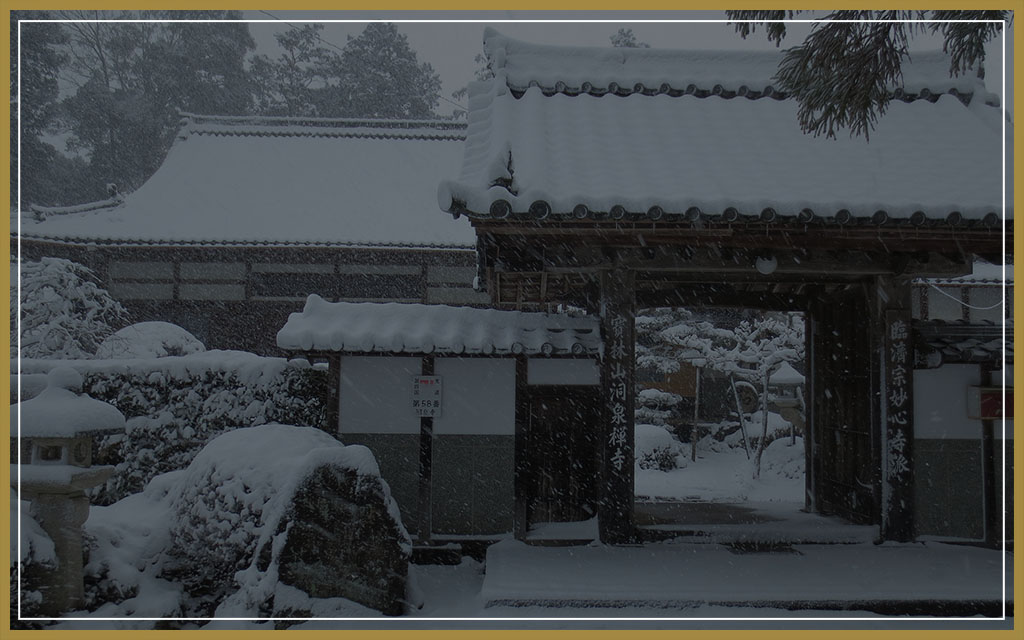 Principal image: Guanyin
Sect: Rinzai-zen sect, Myoushinji faction
Founder: Jyungan-osyou
Original founder: Myouchi-ni
Mortuary temple of Honjyou family
(The feudal lord family of Takatomi domain)
Mino shin-shikoku pilgrimage place No.58

History
In 1339, Yoshisuke Sugiyama, a vassal of Emperor Godaigo, died in action at Neo Castle. The origin of this temple is that Yoshisuke's wife Miyoshi founded Gyokutou-an nunnery to pray for the repose of her husband soul in Terabora district.
In 1536, the temple was suffered a great flood, and all the buildings were buried.
In 1600, Rokubei Yamada, a deputy commissioner of Takatomi, donated his mansion and fields, and the temple was relocated and reestablished in Minami district.
At this time, the temple enshrined Jyungan-osyou as a restorer and the name of the temple was revised to "Tousenji".